Welcome!
Thin Bangle Series #6 - Fibers
by Kim
I hope you have been having as much fun as I have with this series. Not a penny has been spent on any of these bangles, because all of the materials were scraps in my stash. You can use my bangles as idea springboards, and use the scraps you have in your own stash to design your own fab bangles.
Start with the same plain, thin metal bangle.
Leaving a tail of about 4, wrap the bangle with ribbon or fabric. This is 7/8" grosgrain. A strip of t-shirt fabric works well too. Use what you have. It took about 3/4 of a yard.
Tie a tight knot with the tails. Trim the tails off.
Using scraps of yarns and fibers, wrap the bangle again. Start by knotting the yarn to the bangle, leaving a tail. When you have used all of that yarn, tie another one to it, and keep wrapping. You can also string seed beads and add those to the wrap. When the bangle is completely wrapped, Knot the final tail to the beginning tail.
Slide a charm onto the yard anyplace and wrap it!
Easy and cute!
Take Your Vitamin C and see what you come up with!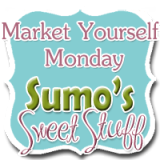 Posted by

Kim
at 10:10 PM