Welcome!
Bleach Doodles
by Kim
I doodled this shirt yesterday afternoon with a bleach pen.
I found this picture on Pinterest and followed the link to
This blog
where I found Dora and her post on how she did it. It inspired me. Of course, I went crazy and did the whole front of the shirt.
This is the pen I used. What you see on the shirt is the amount of doodling that can be done with one pen. If you are smaller than I am, you could get the front and back of the shirt.
Here is what I learned about doodling on a shirt with a bleach pen:
put a board inside the shirt so you have a harder drawing surface
the bleach can be applied in a thick line (see above where I started with a thick line), or a thinner line
If you apply the bleach and let it dry on the shirt, the bleaching will be complete and the lines will be white
If you apply the bleach and rinse it off after 10 minutes or so, some of the shirt's color will remain
You can see that I let the application on the right dry completely before I rinsed it. On the left, I rinsed after about 10 minutes. There is a little color left. I think I like a little color left, but I could not doodle the whole shirt in 10 minutes.
Anything you can write or draw becomes he design of your shirt. The possibilities are endless!
What a great project to do with a good shirt with a stain you can't get rid of. Just draw over the stain! It is a neat and creative fix for $2.79.
Take your Vitamin C!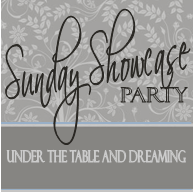 Whipperberry
!
Posted by

Kim
at 5:58 PM