Welcome!
Eleven Toggle Bars
by Kim
Today, I did a project in which I used all toggle circle parts. I did not use the toggle bars. There were eleven toggle bars leftover, lying on the table looking sad. Something in me would not allow me to throw them away. And it became one of those end of the day creative challenges to figure out what to do with them.
I looked in the stash and found eleven buttons that I liked. I wired the buttons on top of the bars. Not pretty wiring, I knew it would not be seen.
I had a short section of antique gold chain and one full toggle. When I wired them together, I had a chain bracelet. To attach the button/bar pieces to the chain, I used some heavy duty jump rings. I used two jump rings per piece, to anchor them with a little more sturdiness. Is that a word?
The bars under the buttons kind of suspend them. It is a chunky bracelet, just the kind I like. The buttons are from the Amazing Helen at Blumenthal Lansing. You can find the big distressed wood button and the pretty matte finish acrylic buttons at Michaels in the needlecraft department. Look at your local fabric store for the metal buttons.
I combined buttons of wood, acrylic, and metal, and I love the finished look. Not to mention, it was a pretty quick project . Oh yeah, and I successfully used the eleven toggle bars.
Take your Vitamin C!
You never know when you will end up with eleven toggle bars....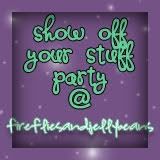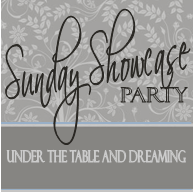 Posted by

Kim
at 11:02 PM