Welcome!
Button Clasp Bracelet
by Kim
Buttons make great jewelry clasps. Sometimes they add just the perfect element. And, in the case of this bracelet, they can also function as the focal point of the piece. This button is from the Fabric Sensations line from Blumenthal Lansing. The whole line is gorgeous.
This bracelet is a loooooong strand that wraps around my wrist three times. To make one, put together a pile of beads that coordinate with your focal button. For this bracelet, I used:
Fabric Sensations button

9mm black glass disc beads

african silver heishi beads

size 8 seed beads, matte black

these awesome stones, I am not sure what they are, maybe some kind of jasper, they have sparkles, I can't believe they were in my stash instead of put to beautiful use!

6mm round transparent gray beads

6mm faceted black rondelles

beading wire

crimp tubes

crimping tool and flush cutters
Make the bracelet:
1. Cut the wire long enough to go around your wrist 3 times plus 6". The larger the beads, the more wire you need.
2. Crimp one end of the wire to the button. Trim the short wire.
TIPS:
Put a small bead between the button shank and the crimps. It will stabilize the wire so there is less bending and breaking against the edges of the metal crimp.

Use two crimp tubes at each end for extra hold. There are a lot of beads on this long strand, it can't hurt!
3. String the beads as you wish. Mine are randomly placed.
4. Keep track of how long your strand is as you string. When you are short about 2", string on 2 crimp tubes. String enough seed beads to make a loop big enough to go around the button. Crimp and trim the wire.
Honestly, at this point, I had to string the seed beads a couple times as I adjusted the size of the loops and the length of the bracelet. It was worth it.
Wrap it around your wrist, put the button through the loop. Fab!
Take your Vitamin B(utton)!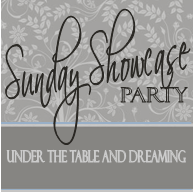 Posted by

Kim
at 10:48 PM