Welcome!
Thin Bangle Series #5 - Macrame
by Kim
I have had macrame on the brain lately so this nice little square knot project was fun! Even if you haven't done macrame since the 70s, or you have never done it, you can do this. You only have to do one kind of knot. Easy.
Here is what you need:
thin metal bangle bracelet
two generous 1 yard pieces of cotton braiding cord (you could also use jute or even embroidery floss)
4-6mm beads with big holes
tape
Here is what you do:
It is a bit easier to do with shorter cords, but once you practice a little, you won't have to think about it so much. You might consider doing a little square knot practice with some shorter cords before you do the real thing.
Halfway through, you will notice your working cords have gotten short. At that point, switch them with the static cords and work with the longer cords. When you get to the end, knot all the cords together and trim them.
Take Your Vitamin C!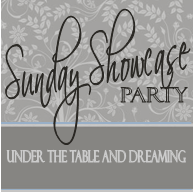 Posted by

Kim
at 5:35 PM