Welcome!
Girl World Excavation - Library Pockets
by Kim
I was looking for something in the basement (aka Girl World), and while digging through my stash, I found a bunch of manilla library pockets. I forgot I had them! Probably because they were buried so deep in the stash, it took an archeological dig to unearth them. I love when that happens, it is kind of like Christmas or my birthday.
My Mom wants them for a project she has planned. But, I was not sure I wanted to give them all up. I thought I should get my project underway and then I could give Mom the rest.
They are short pockets. Do you remember these from the old days when the librarian pulled a card out of the book and stamped it?
I pulled one apart and unfolded it.
And traced a pattern that I stuck in the copy machine. If you want to use this, click on the pattern, print the page and put it on the copy machine to make it the size you want. I increased the size to 130%, so mine are now larger than the original. Wouldn't tiny ones be so cute? What would you put in them?
I traced the pattern onto two sided paper and cut it out. Make as many as you want, I have seven pockets now.
To make the pocket:
1. Fold up the bottom flap and glue it down. Use whatever paper glue you like.
2. Fold in both side flaps. Don't glue them down. Put glue on top of the flaps and fold the top down over them. Pocket made!
I only embellished three of my pockets, and then very sparingly. By the time I got my ribbons on and my tags in the pockets, it was quite busy and I was glad I did not have more embellishing.
In the corner of each pocket, I punched a hole...and put a ring through the holes to hold them together in a set.
On that ring, I tied scraps of ribbons. Green is the color of the day!
I have quite a collection of tags and bookmarks. The Human PinBall made these for me. They make me laugh. They are going into the pockets.
These bookmarks were also unearthed in the dig.
I love this tag that is a pair of glasses. The real pair of glasses was laid on the copy machine, cut out, and then embellished. What do you think? Would seed beads on the glasses I wear everyday be cool?
Now I can keep my tags and bookmarks in one place and it looks kind of arty.
And amazingly, I did not use the library pockets beyond making a pattern, so Mom can have all she wants.
Not to mention, I plan to excavate corners in Girl World more often to see what I can find and what can be done with it. I have the largest stash on earth, I might not have to buy craft materials for 20 years. Stay tuned to see what else gets exhumed.
Take Your Vitamin C!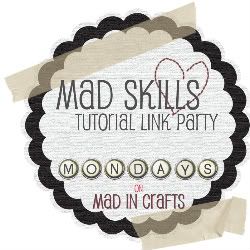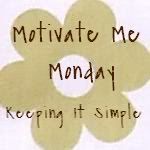 Posted by

Kim
at 12:16 AM