Welcome!
Thin Bangle Series #1 - Flower Garden Button Bracelet
by Kim
Alright. So, it has snowed about 10" in the last six hours. I am a fan of snow, but I have these new buttons, and they are springy, and I could not wait to use them. So I did.
These are brand new Flower Garden buttons from Blumenthal Lansing. They are hitting the craft and fabric stores right now. Keep your eyes peeled.
This year, big bright resin flowers are super trendy in jewelry. They are gorgeous and so versatile. Love them. So, tonight, I needed resin flower button jewelry. Needed it.
This is how you can put one together. It should take you about 30 minutes.
Materials:
bangle bracelet that fits you (Use whatever you have. I used a thin one from a set of many, and it worked fine)
Flower buttons to go around bangle. I needed 10. (If your wrist and bangle are smaller than mine, you could use less, or space them farther apart to use less)
silver craft wire, not thinner than 20 gauge ( I used about 5 yards)
green rickrack or ribbon, about a yard
wire cutters
To make it:
1. Work with about a yard of wire at a time. Wrap a short end around the bangle.
2. Tightly wire wrap a button to the bangle. It is probably not going to look great, doesn't matter.
Keep wrapping buttons on the bangle until it is full.
Design note: Using only one color buttons instead of multi color would be dramatic.
If you run out of wire, wrap the end around the bangle several times. Start a new wire.
3. Wrap rickrack around bangle, between flowers, covering up most of the wire wraps you have made. Leave a tail at the beginning. Tie beginning tail and ending tail into a knot. Trim ends. I left tails, you can certainly cut yours flush to the bangle.
Get a jump on spring!
And don't forget to take your Vitamin C!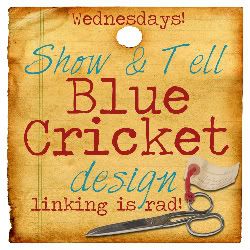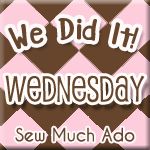 Posted by

Kim
at 11:20 PM