Welcome!
Amaze Your Friends!
by Kim
I learned this quick and impressive origami tea bag holder from the nicest woman who came and sat at the Make it Take it with the
Amazing Helen at CHA
. She was the epitome of a lifetime crafter, generous, giving and creative.
I was thinking about it tonight and thought I would show it to you. You can make this little gift in 2 minutes. Literally. It could be a small yet thoughtful gift for someone who needs a pick-me-up at any time.
Or, you could do it like a parlor trick in front of your friends. They will oooh and aaah.
This is the one the sweet lady gave me.
Opened up, you see there are pockets for a tea bag and a packet of sweetener.
See where she punched hole at the top to string a ribbon through? That is how she tied the holder closed.
I am not kidding when I say you can make this in two minutes. Get a piece of 8 1/2" x 11" paper and make one with me watching the video. You don't even need a practice. You can make one on the first try.
If you work with a two sided paper like I did, put the color you want to show the most, face down to start the folding process.


The gorgeous rose button is from the new Blumenthal Lansing line called Flower Garden. Look for it at your local craft or fabric store.

I hope you amaze your friends!
Take your vitamin C....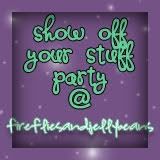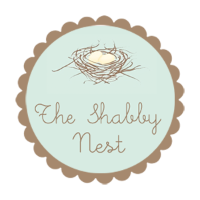 Posted by

Kim
at 10:35 PM