Welcome!
Two Bead Projects in One
by Kim
In the spring, I have these flowers growing wild all over my yard. So, how can I cut the grass? They are so pretty. I think they are grape hyacinths.
The grass is getting pretty long, so I thought I should get the grass cut and bring some of the flowers inside and not worry about it anymore.
But, this is not really about the flowers, they were just the gorgeous incentive for the project.
They needed a new vase! This is a small jar that had horseradish in it. Recycling always gives me a feeling of being responsibly green. The feeling is even better when my friends have doubts that it was an old horseradish jar.
It took a bit of time, but I sorted some beads out of the bead stash and made circles on clear elastic cord. It was worth the sorting time because I did not have to spend money on this project.
Just string beads until the length is right, tie a knot, and put a dot of jewelry glue on the knot to keep it from slipping. White craft glue will work too. Let the glue dry and trim the cord ends.
Use beads of different sizes. If you are buying beads specifically for the project, use some size 8 seed beads. They will significantly reduce the cost of the project. A variety of bead sizes is more visually interesting, too.
Put as many as you can fit on your vase. Tie a ribbon around the top to cover up the jar threads.
Because I added some faceted beads, the vase is sparkly in the sunshine on the windowsill. Mine are glass beads, but faceted plastic beads will sparkle the same way, and be less expensive.
Bonus! Since the jar is about the same diameter as my wrist, I can take the beads off the vase and wear them. You can think of this project as a vase and as a jewelry holder. Two for the price of one.
Wouldn't this be a great gift idea? I think even teenagers would like it.
Take your Vitamin C!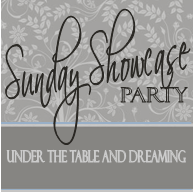 Posted by

Kim
at 3:12 PM