Welcome!
Garden Party Lights
by Kim
Whether you are actually in the garden having a party, or just pretending, these lights are fab! I painted a string of 25 big outdoor white lights with flowers, ladybugs and bumblebees.
You need:
a string of lights
Folk Art Enamels Paints
small brushes (a flat and a liner)
Do this:
1. Decide what you want to paint on the bulbs. You might practice on paper a couple times if you need to. Then freehand the designs onto the bulbs. I painted all sides of a bulb and then dangled it inside a glass until it dried. In some instances, like yellow and pink, I needed to either paint two coats, or one really thick coat.
Outlining in black covers a multitude of sins and makes your design pop out.
2. These paints require baking in the oven for permanence, but you can skip that step. When you plug the lights in and they get hot, it is just like baking in the oven!
You could make lights for any occasion. Princess lights with tiaras on them would be cute. I am thinking about doing a set for my niece with her school colors and logo. I am sure you will have lots of ideas.
Take your Vitamin C and see what happens!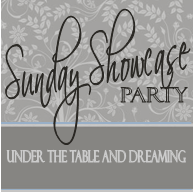 Posted by

Kim
at 3:59 PM