Welcome!
The Blackboard of Blossoms
by Kim
I made this blackboard in homage to my friend
Sylvie who is a fabulous glassbeadmaker
. She has the Blackboard of Bossiness to help her stay on track. I have the BOB's sister, the Blackboard of Blossoms. Hey Sylvie!
I got a roll of sticky back blackboard paper at Michaels. It is 14" wide x 59" tall. It can be cut into shapes very easily, but I left it a big rectangle. The price was right at $4.99 minus my 25% off coupon.
(click on pattern to enlarge and print)
Trace all the pattern lines with a white chalk pencil. These come in all colors in case you are not working on a dark surface. You could also use a regular old piece of chalk.
Turn the pattern upside down so the chalk lines are against the blackboard and rub the back of the paper. Easiest transfer you will ever do. It will transfer several times without re-chalking.
Paint (I used good quality craft acrylics) in the flowers and leaves, coloring book style. Leave some unpainted. The painting here does not have to be fancy or perfect. When you add the magic white outlines, they take the attention away from imperfect painting. You are painting on a slick black surface, you will need two coats of paint. Let the first coat dry before adding the second.
If you want, you can add some highlighting or shading by adding a second color to the outer petals and sides of the leaves. Remember, no need for perfect. At this point, color is the goal.
Then add the magic white outlines. You can use a liner brush and paint them on. Or, you can use a Tip Pen. It turns your paint bottle into a giant marker. I find it faster and easier than a liner brush.
Outline everything. Imperfectly. Don't stress over it, just outline out of the lines. Also outline the chalk lines that you did not paint in.
The Blackboard of Blossoms is now on the office door. I turned my head for a second and it was already telling me what to do. Yes!
I am thinking I could have blackboards all over the house. Then I could stop and write a note wherever I am.
If you don't paint, you could decoupage some beautiful paper on to the blackboard.
Take your Vitamin B! (Sponsored by the Blackboard of Blossoms)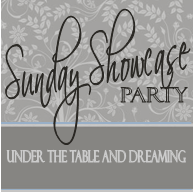 Posted by

Kim
at 12:55 PM