Welcome!
Quickie Collages
by Kim
Since I am on the mission to exercise my creative muscle this year, I gave myself an exercise today. My parameters:
make 6 collages on canvas board ( I had two sizes)
use only paint and paper
get finished today
Step one/layer one: paint. Each canvas has more than one color, painted sort of in striations.
Step 2/layer 2: more paint that adds texture.
Step 3/layer 3: a paper focal. I tore the pieces of paper into shapes and glued them down.
Last step: details add a final layer. Painted words, outlining, accenting.
So, the background I liked the most turned out to be the collage I like the least. And the background I was unsure of turned out to make me happy. That's how it goes. They are not great, but not bad for a couple hours' work.
It was a good exercise.
Take your Vitamin C and give yourself a creative challenge!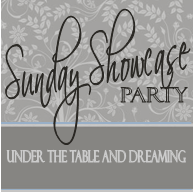 Posted by

Kim
at 5:14 PM