Welcome!
Eat Your Vegetables
by Kim
Here are some rules for the dining room. Next week, on my mission trip, my team and I will be working on a community dining room in a women's shelter. It was hard for me not to put in some rules like, "bark like a dog." or "wear a big hat."
I was inspired by lots of signs I have been seeing online for family rules. Most use letters printed from the computer, or letter stickers. Mine is all paint. I found this one on Pinterest. Go there and search for family rules to see many different signs.
My canvas is 24" x 36". I basecoated green and used masking tape to paint different color stripes.
Then I used a round brush to print the rules on the stripes. I could still add, "do the dessert dance."
There is a good sign brewing in my mind for Girl World Rules......
Take your Vitamin C and make up your own rules.
Show and Tell Saturday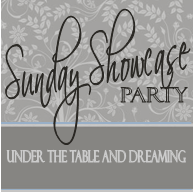 Posted by

Kim
at 12:34 AM